"It's the best gift my parents could have possibly given us at this stage of life."
Comments like this are common among adult children whose parents live in continuing care retirement communities (CCRCs), sometimes referred to as life plan communities. CCRCs, like Christwood, offer a continuum of health services on-site at the community for predictable rates. As a CCRC, Christwood offers assisted living, memory care, skilled care, and rehabilitation within our community. This convenient access to care is often viewed as a gift to adult children who won't need to worry about providing care for their aging family members.
Research reveals that family members who care for an aging loved one often experience clinically significant signs of depression, have less time available to spend with friends and other family members, and sacrifice financially by taking time away from their careers or retiring early.
It's no wonder then that those whose parents are happily living in a continuing care retirement community consider it a gift. A study of 3,700 family members of CCRC residents revealed that 93% feel that the CCRC is providing good services to their loved ones and 77% would be likely or very likely to consider a CCRC for themselves in the future.
Cited as the most important features of the community were transportation services, availability of a fitness center, housekeeping services, walking or biking paths, emergency call systems, and the availability of assisted living and healthcare services.
Of course, whether you are considering a CCRC for yourself or a loved one, finding the right fit requires doing proper research and due diligence. Contract details and pricing can vary dramatically from one provider to another. It is important to be sure that the community you are considering is a good match for your lifestyle, finances, and cultural preferences, and that it is well-managed, both operationally and financially.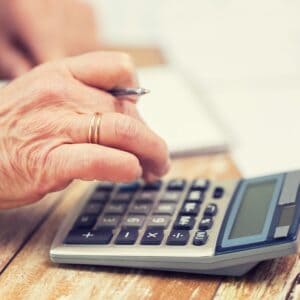 Christwood offers several resources to help you determine if our community is a good fit for your lifestyle and finances. You can compare your current living expenses and potential costs at Christwood with our quick and easy cost calculator assessment. We also offer several 3D tours that let you virtually walk through different residence options before you visit us in person. And when you're ready, we'd love to show you around our community with an on-site tour. Let us know in the form below!
The above content is legally licensed for use by mylifesite.